Paihia
Paihia is the hub of the Bay of Islands, where bus tours to other areas leave and boat trips around the bay begin. Paihia has a variety of accommodation types available and is almost wall to wall motels along both the waterfront and the road entering town. This means that, except in the height of the season, around Christmas, it is relatively easy to find accommodation.
Te Tii Bay at the north end of Paihia is a popular beach for swimming and fishing. Its shore is lined with pohutukawa trees, and in late November and December when the trees are in bloom, the waterfront is a spectacular blaze of red. At the south end of the beach there is a children's playground that is always popular. North of the beach, to the left of the bridge to Waitangi, is local sailing ship 'Tui', renovated as the Kelly Tarlton's Shipwreck Museum, where many underwater finds are displayed.
From Paihia it is a short drive (or thirty minute walk) to Waitangi where, on 6th February each year, the signing of the Treaty of Waitangi is commemorated and a carnival held. This is a great day to visit our most important heritage site. Waitangi Day is one of the rare occasions when the great waka Ngatokimatawhaorua, is taken out on the water, paddled by nearly a hundred young warriors.
In May/June the annual Matariki (Maori New Year) festival takes place. Here you can participate in activities with a Maori focus. This is an opportunity to learn about, and meet some of New Zealand's indigenous people.
In May the sound of country music echoes around the bay. This annual Paihia Country Music Festival has events in Paihia, Russell, Waitangi and Haruru Falls. It is easy to move between venues so that you do not miss hearing your favourite musicians. In August The Bay of Islands Jazz Festival is held over a weekend at the same four venues. This is a must attend event for those who love jazz.
In addition to tours and festivals, Paihia offers many outdoor activities; coastal and bush walks, paragliding, kayaking, sailing, swimming with dolphins, paintballing and mini golf. There are numerous restaurants, cafes and shops. Wander down to Paihia's centre, the wharf area, book the tours you would like to take, or if you enjoy people watching, sit in the sun and observe the comings and goings both on and off the water.
See a complete list of Paihia activities.
This week's featured activities in Paihia are:
Featured Activities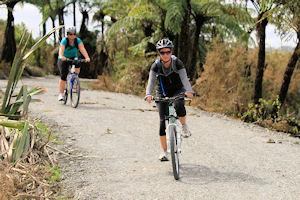 Mountain Bike Tour - Paihia - Starting from NZ $35 per person

Enjoy the Twin Coast Cycle Trail with 20 kilometres of trail for all ages & fitness levels. It is 2 to 3 hours of easy riding through rural views and native bush. Its gentle gradient and smooth surface makes it an easy ride for cyclists of all ages and fitness levels. We can pick you up in Paihia or Kaikohe and take you to Kaikohe, where we fit you out with bike and helmet drop you off at the start of the trail and pick you up at the end. You set the pace. More...
---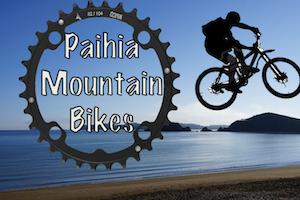 Mountain Bike Rental - Paihia - Starting from NZ $79 per person

Paihia Mountain Bike Rentals services both the WAITANGI MOUNTAIN BIKE PARK and the TWIN COAST CYCLE RAIL TRAIL with Brand New, High Quality Full Suspension Mountain Bikes and Shuttle Services along the trails for both you and your bike. We can cater for large groups, smaller groups, teambuilding events and can personalise your biking adventure in Northland including accomodation packages. Please get in touch with any questions at all, only too happy to... More...
---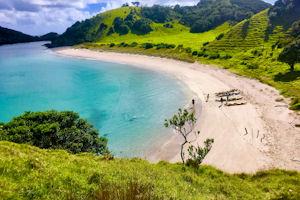 Kayaking - Paihia - Starting from NZ $85.00 per person

We offer Boutique guided Sea Kayaking Tours based in Paihia, Northland. Our selection of amazing tours offer something for everyone. Kayak tours start from a fun day tour to custom planned multi day trips in the upper North Island of NZ. If you want a real adventure we also hire kayaks for multi day rentals to the outer Islands and also have a Rental Base located at Otehei Bay with top of the range Sit on Top Kayaks & Paddleboards, perfect for all ages & abilities. More...
---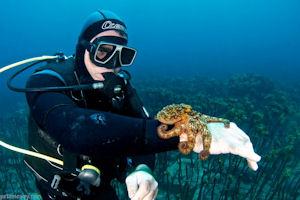 Diving / Snorkelling - Paihia

Paihia Dive in the Bay of Islands is the Far North of New Zealand's premier dive centre and it is our great pleasure to show you all the underwater wonders of this beautiful part of NZ. We offer trips to the spectacular Rainbow Warrior. More...
---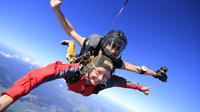 Adventure Tour - Paihia - Starting from $299.00 per person
Ever wanted to see The Bay of Islands & not much time to do it? Skydive with us at 9,000 ft! The Bay of Islands has 144 islands that simply must be experienced from altitude, not to mention on fantastic days you can see right up to Cape Reinga!
Be the envy of family & friends and have the ultimate rush with us, our dedicated team of tandem instructors will be with you every step of the way.
More...
---
Tour Bay of Islands

Tour Bay of Islands Area
Marlin Court Motel
- Motel.
Just 150 metres from Paihia's main beach, Marlin Court Motel offers free Wi-Fi for all guests, and free off-street...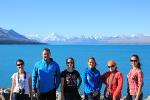 24 Day Absolute New Zealand Tour - Private - Fully Guided
- Multi-day Tour - Te Anau.
Starting from $10737.75 per person
.
This 24 day, private and fully guided vacation takes in all New Zealand has to offer.  We'll explore golden sand...