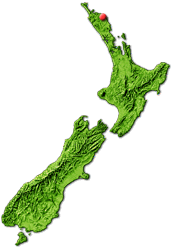 Bay of Islands
Bay of Islands
Welcome to Bay-of-Islands.NZ.com, a website dedicated to providing information about the Bay of Islands, New Zealand. Find your perfect hotel or other accommodation for your stay, or book something to do in the tours or activities section.
The Bay of Islands is one of the most picturesque and popular holiday sites in New Zealand, combining great outdoor experiences with some of New Zealand's most significant historic sites. Cruise from Auckland, or start your holiday in Paihia, the hub of the Bay of Islands, where many tours by both land and sea begin.
The Bay of Islands was the site at which the earliest contact between the indigenous population and European settlers took place. Visit Waitangi to see the treaty house, where New Zealand's founding document was signed by Maori and Pakeha leaders. Russell, once the rowdy and bustling capital of New Zealand, today maintains a lively and casual island feel due to its isolation from the mainland. From here walk north to Flagstaff Hill, a reserve that was once the scene of a historic confrontation between Maori leader Hone Heke and the British Colonials. The flag pole flying the Union Jack was severed four times before war settled the dispute. Kerikeri, the earliest permanent settlement in New Zealand, houses some of the country's oldest buildings, bush walks, arts and crafts and local cuisine.
| | |
| --- | --- |
| | |
As well as the peace and relaxation of the beaches and fishing and sailing opportunities, the Bay of Islands provides for the thrill seekers; one of the most popular attractions is the Hole in the Rock, off Cape Brett. You can take a boating trip through the hole in a huge rock outcrop. Here you can also swim with the local common and bottlenose dolphins, or take a diving trip to see the final resting place of the Rainbow Warrior wreck.
---

Featured Events
---
Noya Beach Cottage
- Holiday Home.
Noya Beach Cottage is located in Kerikeri, 10 km from Kemp House and Stone Store, in an area where hiking can be...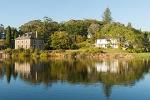 Bay of Islands Shore Excursion: Historic Kerikeri Tour
- Private Tour - Paihia.
Starting from $150.00 per person
.
Bay of Islands & Kerikeri Tour (Approximately 5 hours)
Kawiti Glow Worm Caves, guided tour
Puketi Kauri Forest,...